The part and full truck load business is massive and is at least partly the result of decentralized manufacturing processes. In Europe, the biggest fleet operators are running several thousand trucks, but are having still a very low one-digit market share. The hurdle to enter the FTL market is low. Small operators can start running a business with a few trucks, drivers, insurance coverage, a few loyal customers and a smart phone. On the other end, we see carriers with a big power; they can arrange movements at every size, from every area of a continent at every moment. Focus on speed (change drivers), equipment, use of multimodal, quality or language can help to differentiate.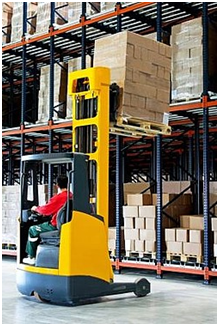 A market moving to the perimeter: the main variable cost factor when operating a truck is the driver's salary. Human resources are better available and at lower costs in areas with lower business and industry activates. Carriers in these areas have a competitive advantage. Traditional carriers either try to source drivers from low cost countries or shift their entire operations into these areas.
Free market for goods and services are no hurdle anymore. With exceptions, every truck can load everywhere. The other side of the medal is that drivers sometimes have no know how about local specifics at pick-up and delivery points.
Minimize empty kilometers/mileages and waiting time: finding in ideal load for the trucks, as close as possible from the last unloading point with as minimal as possible waiting time, is the magic of the business. Is it better to take a load with a higher revenue accepting some empty km or wait for a next option?
Customers are asking for an in-time delivery and drivers must take the rest break. Intensive traffic in urban areas are making delays very possible. How can we anticipate this and keeping the customer in the loop?
Der führende Möbeltransporteur in Skandinavien LGT Logistics (vormals LBC Gruppe) wickelt den Transport von Möbel mit CAP.Transport ab. Die Branchenlösung dient 120 Anwendern zur Abwicklung der gesamten Wertschöpfungskette im international agierenden Unternehmen. www.lgtlogistics.com